What's the Best Organic Wool Mattress?
If you are looking for the best organic wool mattresses, then you have come to the right place! Today I will be reviewing several different brands of organic wool mattresses that are guaranteed to keep you warm and cozy.
If you've ever wondered what it would feel like sleeping on a cloud, now's your chance. Organic wool mattresses are known for being soft, fluffy, and completely free from harmful chemicals.
Best of all? They're made with 100% natural materials so they won't give off any toxic fumes or irritate your allergies or asthma. Ready to find out more about these amazing products? Let's begin!
Natural All-Wool Mattress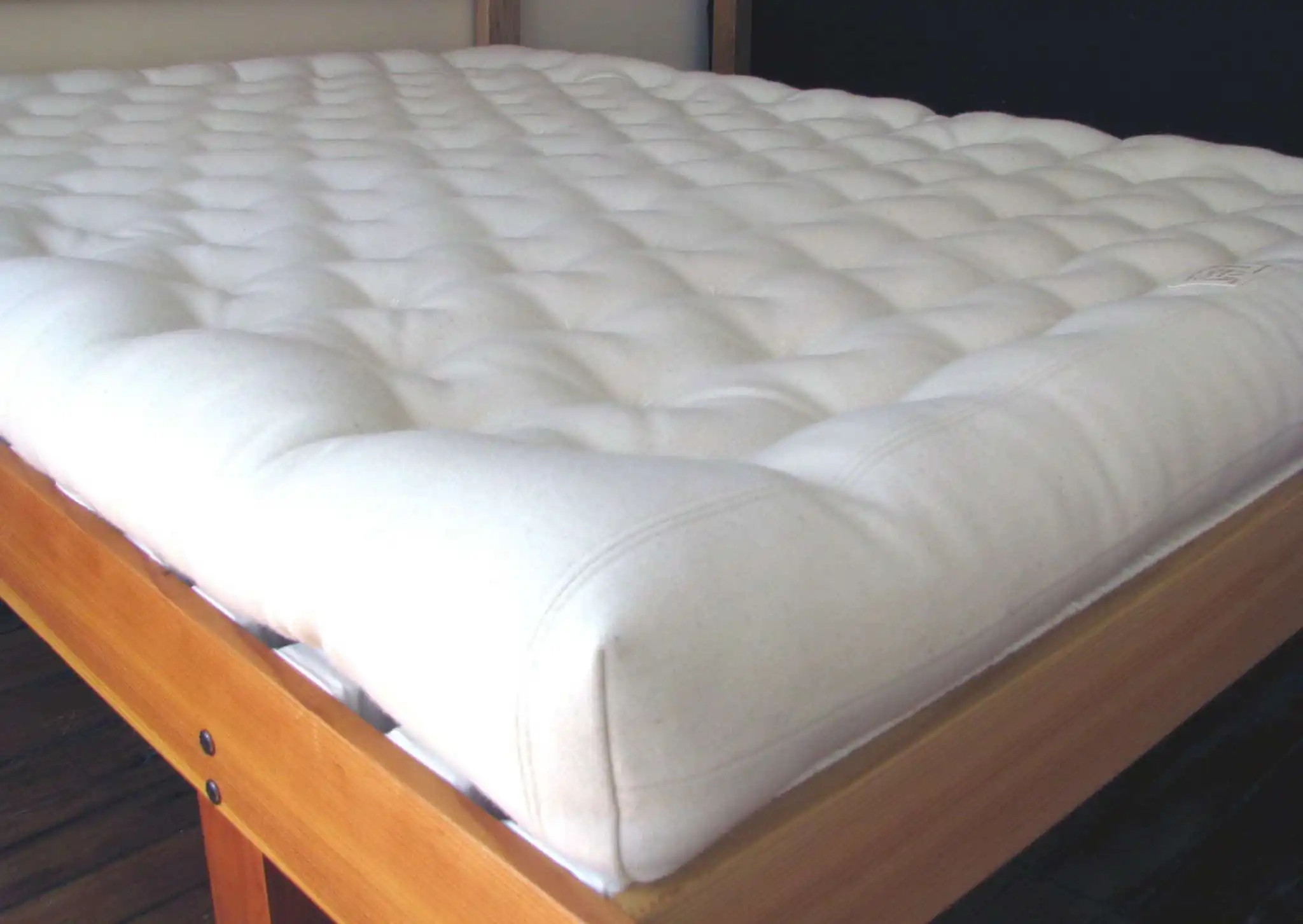 Holy Lamb Organics Natural Wool Mattress is made of 100% certified organic New Zealand wool. The cover is made of certified organic cotton.
This organic mattress is a naturally fire-resistant mattress that offers an ideal sleep environment, due to its healthy properties. This firm mattress is perfect for back and side sleepers, but side sleepers can purchase this wool mattress with a pillow top for a softer surface.
I like this mattress' natural, non-toxic materials and high-quality construction, but I wish this non toxic mattress had a sleep trial period, as some other organic mattresses do, but it does have a 10-year warranty.


Joybed LX Organic Wool and Cotton Mattress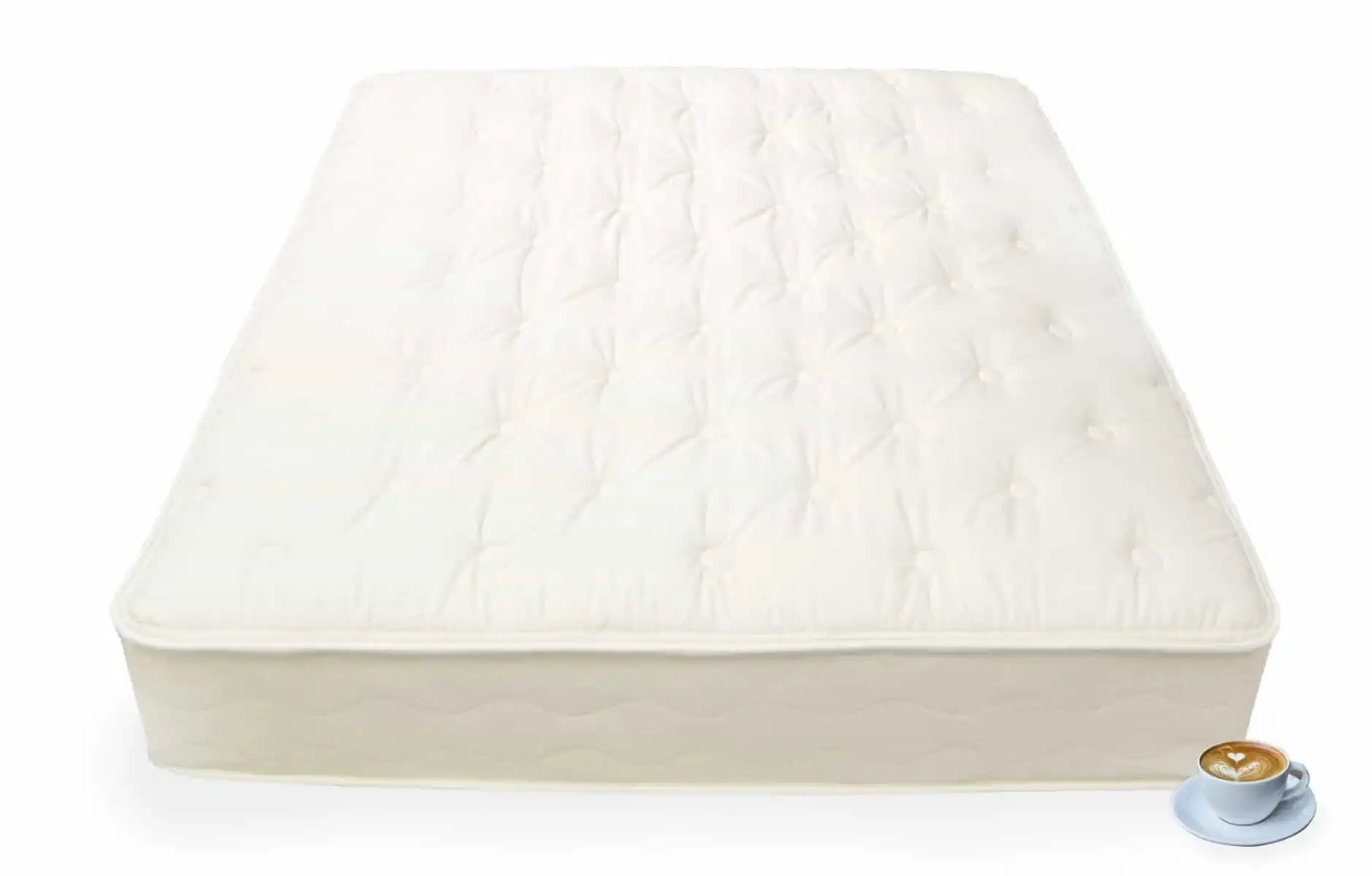 Joybed LX Organic Wool and Cotton Mattress is made of certified organic materials including cotton, wool and a plant fiber layer that acts as a natural flame retardant. This firm mattress is appropriate for back and stomach sleepers, side sleepers should find a softer alternative.
The organic cotton fabric used for this eco friendly mattress is GOTS certified. It means that it's grown without pesticides, GMO products or other harmful chemicals found in conventional cotton. The wool is OEKO-Tex Certified, so it doesn't contain any harmful dyes or toxic chemicals either.
We like the fantastic edge support and excellent breathability of this mattress, which makes it a great choice for hot sleepers. As wool naturally wicks away moisture, it will help keep you dry throughout the night.
Disclaimer: As an Amazon Associate I earn from qualifying purchases.
Home of Wool Organic Wool Mattress
Home of Wool Organic Wool Mattress is a comfortable mattress made of pure GOTS certified wool with an organic cotton cover. Wool is the perfect material for a mattress as it helps regulate body temperature, supports your body, and can relieve pressure points on your joints. On each long side, the mattress has two handles for simple flipping and relocation.
It's also got zippers on all four sides, so you can adjust the height and firmness of your mattress to suit your needs. As the filling is made of 100% wool, it's got excellent motion isolation, meaning that your partner will not disturb you when they are turning around or moving.
Furthermore, the mattress comes with a complimentary mending kit for any unforeseen repairs that may be needed in the future.
This mattress is 100% natural without any pesticides or toxic materials used in the manufacturing process giving you a pure product that is healthy for your family.


WJ Southard Innerspring Mattress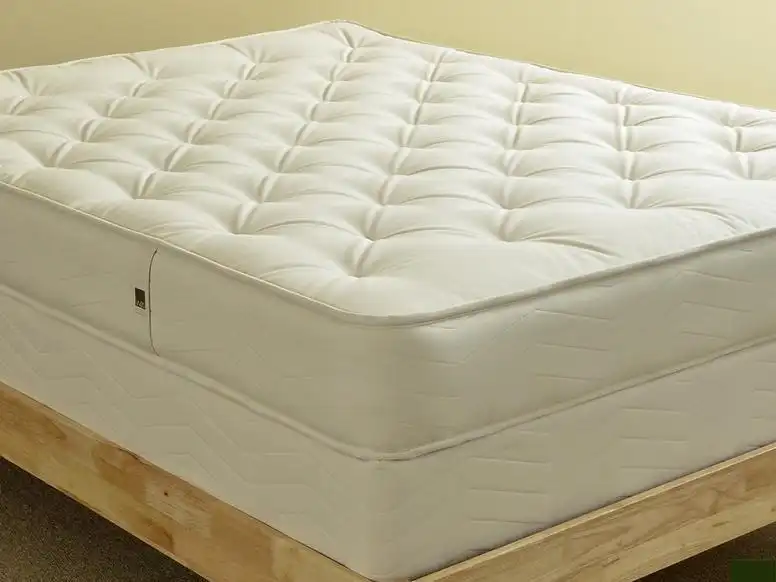 WJ Southard Innerspring Mattress is a natural wool mattress that's made of recycled steel, premium eco wool and certified organic cotton. Its firm feel makes it a great choice for back and stomach sleepers, but side sleepers can purchase it with a pillow top to make it a bit softer.
This company focuses on minimizing their carbon footprint and they use plastic-free packaging as part of their zero waste strategy.
Organic Cotton & Wool Dreamton Mattress
Dreamton Mattress
Certificates: GOTS, Green America
Materials: Organic Cotton, Organic Wool
Sleep Trial: 120 Nights (30% Restocking Fee Applies)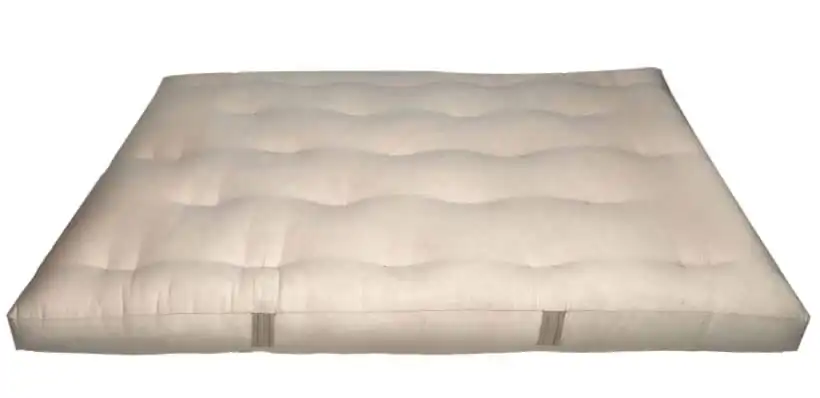 Organic Cotton & Wool Dreamton Mattress is made of organic cotton and wool. Both are GOTS certified, meaning they are pesticide-free, non toxic, and healthy. Together, they make a fantastic mattress core that is hypoallergenic, naturally antimicrobial, and dust mite resistant.
Organic Cotton & Wool Dreamton Mattress has no flame retardants because the wool naturally resists fire without them. This medium-firm wool mattress is perfect for side sleepers and back sleepers who prefer a softer feel.
Teddy Natural Wool Mattress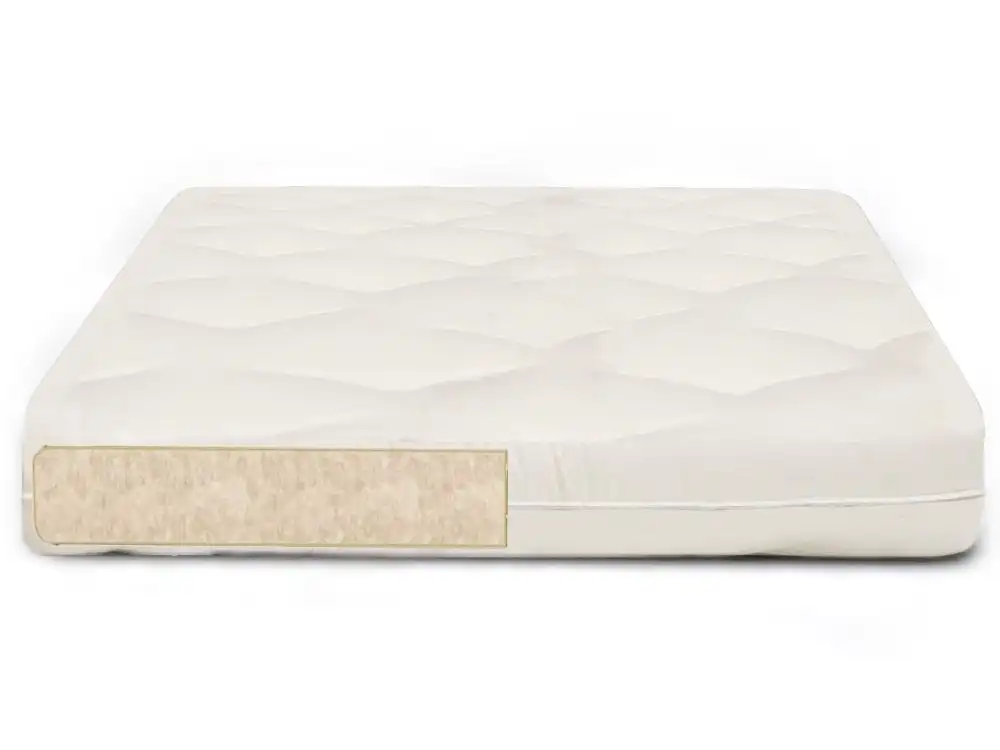 Teddy Natural Wool Mattress is an 8-inch high-density all natural wool mattress. It's filled with the finest virgin wool to ensure comfort, support, durability and safety.
The wool is not treated with any additives or harsh chemicals and is hypoallergenic, dust mite resistant, mold resistant and flame retardant free. It´s encased with hand-stitched GOTS organic cotton fabric and it´s custom assembled in San Francisco.
It features a soft yet supportive high crimp wool, making it a good choice for side sleepers and lightweight people, however everyday use is not recommended. This plush mattress is ideal for people with allergies, asthma and other respiratory sensitivities.
This natural low profile mattress has a life expectancy of up to 15 years and is easy to maintain. It can be vacuumed or shaken regularly, to keep it dust-free, and needs airing periodically. It comes with a 30-day comfort guarantee, if you don't find it comfortable you can exchange it for a different mattress, but beware that the Futon Shop will not offer a refund.
The Pros and Cons of Wool Mattresses
Before buying a wool mattress, it is important to know its advantages and disadvantages. This way you can buy something that will meet your needs and avoid disappointments. Here, we discuss some pros and cons of a wool mattress.
What are the benefits of wool mattresses?
Are you still wondering if a wool mattress is the right choice for you? Look at these benefits of wool mattresses and decide for yourself if it's the right decision to toss out your old spring mattress for this durable, natural, and environmentally-friendly option.
The Disadvantages of a Wool Mattress:
Although wool is a natural, comfortable fabric that has been used to make bedding for years, it does have some disadvantages. Here are a few of the disadvantages of wool mattresses:
How to look after a wool mattress?
In order to extend the life of your wool mattress topper, take a few simple steps to keep it clean and well maintained.
Are Wool Mattresses Safe?
Wool mattresses are a great choice of mattress, whether it's for yourself or your family. Wool mattresses offer the best natural flame barrier and hypoallergenic products available. However, it's best to choose an organic wool mattress to be sure that it's free from harsh substances that are sometimes used to treat wool.
These chemicals can cause respiratory problems and skin irritations, so it's best to avoid them if you can. The most recognized organic wool certificates are the GOTS (Global Organic Textiles Standard) and the Oeko-Tex 100 Class 1.
Conclusion
We hope this article has helped you to better understand the different types of organic wool mattresses that are available. Finding the best organic wool mattress for you will be based on its level of comfort, personal preference and of course price.
If you think that a wool mattress is not a good choice for you, check our review of other natural mattresses filled with latex or cotton, free from synthetic materials.